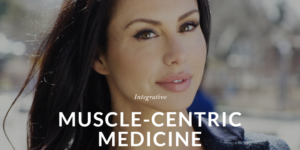 I'm really excited to share Epsiode 2 of Robust Health Radio with you!
Our guest is fitness aficionada, protein and metabolism expert AND functional medicine practitioner, Dr. Gabrielle Lyon! Yup, she's totally a rockstar!
In this episode Dr. Lyon teaches us:
The important role of muscle tissue beyond it's locomotive function in healthy aging.
How muscle protects you from common age related maladies including diabetes and heart disease.
Why what you've learned about dietary protein is likely wrong.
Why you need more protein as you age.
The nutritional variance between different protein sources.
Why protein and mTOR are longevity friendly.
Practical applications for ensuring you preserve your physical functioning and age gracefully.
We had a lot of fun and I learned a lot myself during this discussion! Give it a listen!
Follow Dr. Gabrielle Lyon's work:
https://www.drgabriellelyon.com/
https://www.facebook.com/doctorgabriellelyon/
References from the show:
Revaluating protein requirements for healthy adults, the PROT-AGE study mentioned by Dr. Lyon.
Bauer, Jürgen, et al. "Evidence-based recommendations for optimal dietary protein intake in older people: a position paper from the PROT-AGE Study Group." Journal of the american Medical Directors association 14.8 (2013): 542-559
The healthy nexus of aging!
Witard, Oliver C., et al. "Growing older with health and vitality: a nexus of physical activity, exercise and nutrition." Biogerontology 17.3 (2016): 529-546